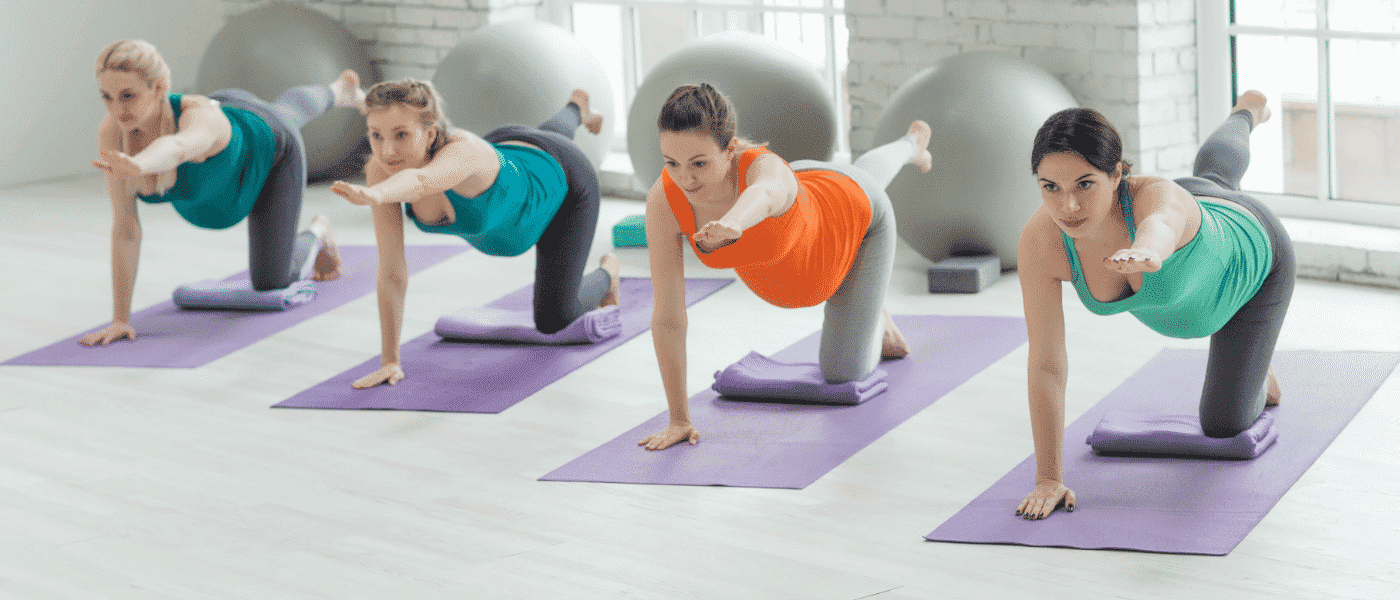 100 Hour Registered Prenatal Yoga Teacher Training
Etowah Valley Yoga is a Yoga Alliance approved Registered Prenatal Yoga School.
100 Yoga Alliance Approved Continuing Education Hours (YACEP) are also applicable with this course.
Our teacher training programs began in 2008 and the 100 hour prenatal yoga teacher training began in 2012. We are the first Registered Prenatal Yoga School in the state of Georgia, and much of the Southeast. Many of our program attendees have commuted from neighboring states including Alabama, the Carolinas, Tennessee, Kentucky, Florida and Missouri.
Our program meets once per month for four consecutive months. (This allows out of town commuters, and those with busy schedules, the time to digest the information in between weekends. )
The 2022 Schedule
August 27 – 28
September 24 – 25
October 15 – 16
November 5 – 6
Saturdays  & Sundays from 8:00 am – 7:00 pm
You will receive full prenatal yoga certification upon completion of this course and all course requirements. Upon completion and teaching 30 prenatal yoga classes, you will be eligible to register with the Yoga Alliance as a Registered Prenatal Yoga Teacher.
NOTE – We have a BRAND-new studio space with UV light filters. The new studio makes spacing very attainable and it is quite easy to space more than 6 feet between mats with the large room. We also have temperature checks upon entering the studio and hand sanitizer at the desk as well as asking students to wash their hands prior to entering the studio. One of our program advisors is a PT who had a patient faint while in class and is therefore advising against wearing masks while in class. (This has apparently been fairly common.) We let each student decide if they wish to wear masks or not.
Course Description
This comprehensive 100 hour prenatal yoga teacher training will give the yoga teacher confidence, wisdom and prowess to teach, guide and mentor prenatal and postnatal yoga students in EVERY phase of their pregnancies, birth and postpartum journeys. Skills will be taught to lead a prenatal or postpartum mother through specific prenatal/postnatal yoga repertoire, as well as the ability to guide and adapt for pregnancy and the postpartum period in traditional yoga classes and private sessions. We will focus on safely strengthening the growing pregnant body, comfort measures, techniques to relieve many common prenatal ailments, yoga for labor and delivery, breathwork (pranayama), effective prop usage and meditation. Emphasis will be placed on learning the uterine ligaments and prenatal anatomy as well as optimal fetal positioning. In addition to the thorough fertility, prenatal and postnatal yoga systems and teaching application education, we have a midwife, optimal fetal positioning specialist, licensed childbirth educator, and a pelvic floor PT presenting. This course is appropriate for yoga teachers, doulas, midwives, childbirth educators and birthing enthusiasts!
Key Concepts to Be Covered
Extensive prenatal anatomy and physiology including uterine ligaments, placenta presentations and fetal presentations
Comfort measures and postures to relieve many common prenatal ailments
Thorough pelvic floor module and training
The trimesters and trimester specific considerations
Optimal fetal positioning
Indications/contraindications
Prenatal class sequencing
Postnatal class sequencing
The fourth trimester
Modifications
Physiological quieting techniques and pregnancy centered meditations and visualizations
Incorporating a prenatal student into a traditional yoga class
Prop usage
Yoga for labor and delivery
Proper pelvic floor activation
Growing a prenatal yoga teaching business
Fertility yoga
The pelvic press, Acu-Yoga and kinesthetic cueing
Ethical considerations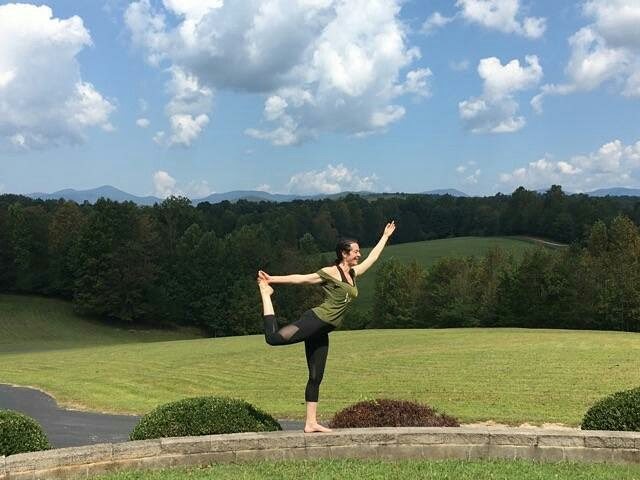 Abbey Brewer is a seasoned yoga teacher, who has been actively teaching yoga since 1998.  She has many certifications including E-RYT 500, RPYT, YACEP, LMT, CNMT, Certified Holistic Doula, Comprehensive Certified Pilates Instructor (600 hours through Power Pilates, NY & additional certifications through Body Awareness Studio), certified community and family herbalist and certified aromatherapist. She is the founder and director of Georgia's first registered prenatal yoga teacher training school and has taught and apprenticed with women's health PT, Candice Goch, for over a decade. She has led the RPYT training program at Etowah Valley since 2012.
For specific questions, please email Abbey directly at [email protected].
"As a physical therapist, I knew that I needed to focus on improving my posture, overall endurance, and pelvic floor strength when I became pregnant. I began looking into prenatal yoga classes and was immediately drawn to Abbey's impressive resume, especially her role as a doula and an anatomy and physiology teacher. It quickly became evident that Abbey has a firm grasp on how a woman's body changes during pregnancy and how to best support each individual woman's needs throughout that process. During each class, she addressed different ailments and obstacles that we might encounter throughout pregnancy, labor/delivery, and postpartum and provided solutions through her knowledge of yoga as well as her experience as a doula. Because of the prenatal yoga class, I ventured through my pregnancy and entered labor with far more confidence in my body and mental fortitude than I thought possible. I highly recommend her class to any pregnant woman, regardless of trimester or yoga experience, and I am already excited to return with baby #2!" ~Allyson Shelley, DPT
"Abbey Brewer has an incredible ability to connect and convey the material she is presenting.  I took her Prenatal Training as I knew of her reputation and she was above and beyond my expectations.  Not only was the information relevant for pregnancy but I use a great deal of her poses and wisdom with all classes.  Since we dealt with the pelvic floor and SI issues, I find this is useful to many students whether they are pregnant or not.  I felt very confident to teach a prenatal class after Abbey's training as she prepared us for the different needs and expectations during each trimester.  It is apparent when you are with Abbey that she has worked with hundreds of pregnant women over the years and she has a wealth of knowledge and experience.  I would highly recommend Abbey and her Prenatal Yoga Teacher Training to anyone interested in deepening their knowledge in this area." ~ Kim Saunders, E-RYT 500, RPYT, CPYT, LPC, Lift Founder
"I cannot imagine there is a more comprehensive and extensive prenatal yoga training than the one offered by instructor/teacher Abbey Brewer. All my clients to date have told me they have learned more from my prenatal yoga class than they did their doulas and to some extent their doctor. That is due only to the vast knowledge the instructors at Etowah Valley Yoga including but not limited to Abbey Brewer pass on to their students through this wonderfully educational and powerful training. If you are looking for a prenatal yoga training, there no need to look any further, this is it."  ~ Rachel Smith Bahadir, E-RYT 200, RYT 500, RPYT, Istanbul, Turkey
Click here for pricing information, our application or simply contact us for more information.