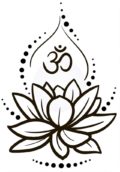 At a loss for a festive gift? Do you know someone close to you who would like to try yoga?
Share the gift of yoga this year.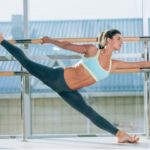 Are you looking for a workout?  We've got you covered with Barre and Yoga Strong.  Check out our schedule today!
Want to learn more about the classes we offer?  Would you like to get a sneak-peek at one of our studios?  Meet Sue and take a tour of our Yoga Etc. location in Cartersville, GA.
Ready to take your teaching to the next level?
Sue Hopkins, E-RYT 500 PYT, offers a unique program for Registered Yoga Teachers. Are you a yoga teacher in need of a mentor? Do you struggle with a certain aspect of your teaching? In a private setting I can help you with any aspect of your teaching. This program is excellent for new teachers who need some extra guidance or experienced teachers who are looking to add some new excitement and incorporate new elements in to their classes. For example, I can offer help with sequencing, class themes, counterbalancing poses, teaching pranayama, and assist with the business of yoga. The student can also suggest a topic and we will spend the session on that topic and answering questions.
Teachers are Inspired and Inspiring
"The atmosphere of EVY creates a warm and caring community of teachers and practitioners. All are made welcome and yoga is made accessible to people of all abilities. The diversity of classes makes this studio a wonderful place to practice – and to learn."
Dede Yow, Ph.D., RYT 500
"I am so grateful to Sue and the entire staff at Etowah Valley Yoga for providing such a great space for trainings to further my yoga education. It's not just the physical space but the atmosphere of community that evolved that was so important in my 500 hour and Yoga Therapy training. We fellow teachers learn so much from each other in addition to Sue's vast knowledge as well as the other excellent instructors she attracts to assist in teaching these trainings. Feel so fortunate and blessed to have taken my training at EVY!"
Susan Polk, RYT 500