TBD
14 Total YA approved hours
Core Integration: Moving from the Deep Belly
These two days will be focused on how to move our bodies from the core and the deep belly. When asana, movement, and life are initiated from the core of the body we develop a different kind of strength. The weekend will explore how moving from the deep belly can bring more ease and grace into your yoga practice. The time we spend will be a blend of discussion and practice so students can leave knowing how to continue to incorporate this new technique in their own practice and how to share it with others. This class is a requirement for the EVY 300 hour teacher training program and is approved by the Yoga Alliance for 14 continuing education hours (YACEP hours.) Course is open to yoga teachers and students – ALL BODIES WELCOME!
Key takeaways will include:
Learning to use the low belly and core in a fluid way and how to bring that into asana practice.

How to cue and what to look for in others when teaching belly work.

Why moving from the belly can be so empowering – even off the mat.
Tuition
$300 paid in advance (1 week prior to workshop)
$325 paid weekend of the training
Teacher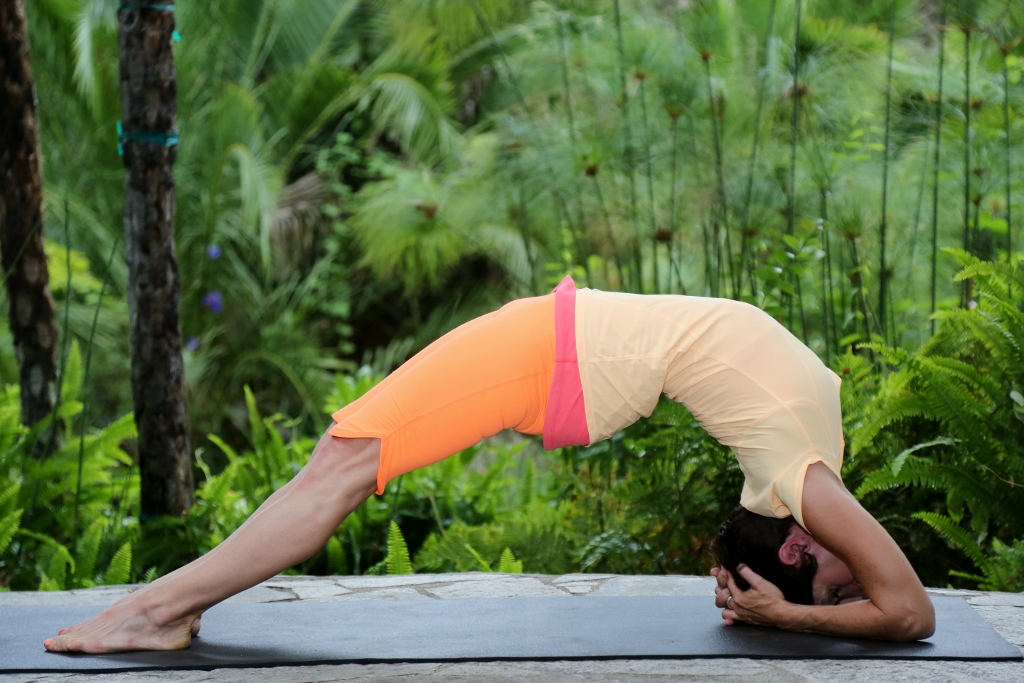 Rebecca Dennis, E-RYT 500
Rebecca has developed a unique yoga style over the span of a 40 year Hatha yoga practice and 25 years of teaching in New York, Tennessee and California. Her method, Laughing Bodies Yoga, evolved naturally, inspired by the belief that an inherent joy resides in us all. Through a consistent practice of yoga, we can remove the obstacles that interfere with this joy and become free to experience our own Laughing Body. Formally trained in the performing arts Rebecca incorporates poetry, music, movement and humor to demystify esoteric teachings and make yoga more relevant in our present culture.
Rebecca is a founding member of America's 21st Century yoga culture. She studied classical yoga at length, and learned from some of the West's most influential yoga masters. A few highlights:
Studied in India under the direction of Sri K. Pattbhi Jois, master of Ashtanga yoga
Practices meditation under the guidance of her beloved guru, Jivanmukta Swami Ganapati
Among the first students of David Life and Sharon Gannon – globally recognized yoga innovators, founders of the Jivamukti Yoga method and teachers to many celebrity students
Served as personal assistant to Beryl Bender Birch – author of several best-selling books on Power Yoga, and credited with introducing Ashtanga yoga to the U.S. athletic community
Taught yoga at New York institutions including Reebok Sports Club and Beth Israel Medical Center
Studied under the direction of renowned teacher trainer, Mary Paffard
Completed 750-hour Faraway Program Teacher Training
Registered as an instructor with the Yoga Alliance (E-RYT500)