The 300 hour yoga teacher training program in Cartersville, Georgia was established in 2008. The program will allow a yoga teacher, registered at the 200 hour level, to continue their education and deepen their knowledge and teaching skills.
All weekends can count as continuing education for Registered Yoga Teachers!
The 300 hour yoga teacher training program is open to teachers who have completed the first level of training (200 Hour), either
at Etowah Valley Yoga or another Registered Yoga School.
The program will consist of ten weekend training sessions  and a week-long residential program. The ten weekends will be held at Yoga, Etc. in Cartersville, Georgia and will include an depth study of asana, pranayama, philosophy, anatomy, teaching techniques and therapeutic yoga.
The residential retreat will be devoted to the study of the Chakra system, to be held at Many Streams Ranch, Rome, Georgia.
The 300 hour program will be ongoing so students can move at the pace which best suits their schedule, completing the ten weekends and week long residential retreat as their time allows.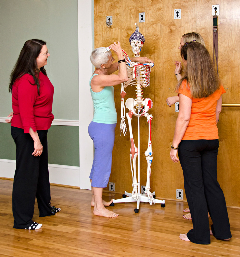 Click here for pricing information.
Price of the residential retreat varies.
Contact Us for more information.